Featured
Villa E-1027 d'Eileen Gray and Le Corbusier site
At Roquebrune-Cap-Martin, the Conservatoire du littoral and the Cap Moderne association have commissioned DDA to plan the restauration and savety works.
The 2016 season is open since May 1st.
+ informations
+ Cap Moderne
News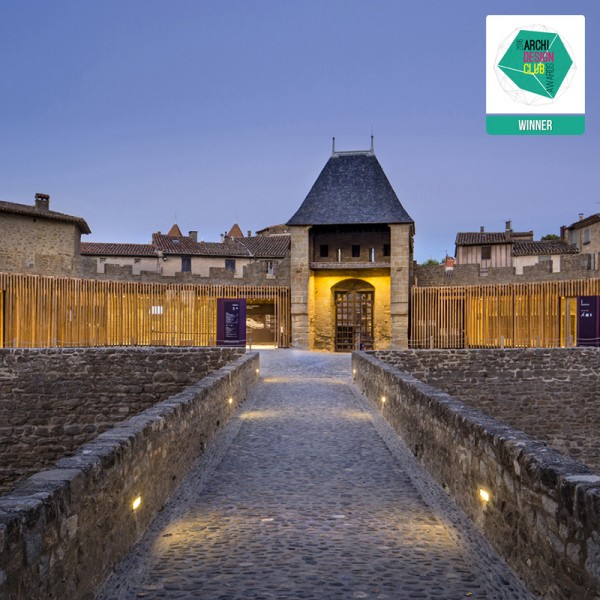 Prix ADC 2016
In March 3rd, 2016, the barbican of the castle of Carcassonne
won the award of Archi Design Club Awards for the reception pavilion category.